COMPREHENSIVE CARE IN A DIGNIFIED ENVIRONMENT TO HELP EVERY PATIENT MAINTAIN MAXIMUM WELLNESS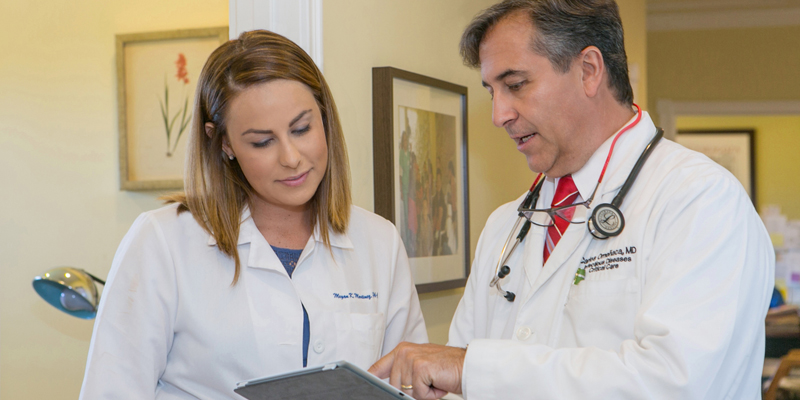 VilMed — with offices centrally located in Miami Shores between I-95 and US 1— specializes in Infectious Diseases, HIV, and Internal Medicine. We strive to make your medical experience engaging and affirming, with each patient treated with respect and confidentiality according to their unique needs in a comfortable and safe atmosphere.
With over 20 years experience as a leading expert in infectious diseases and HIV care and affiliations with South Florida's leading hospitals and clinical programs, Dr. Carlos Omeñaca and his team remain at the forefront of cutting-edge in treatment modalities and evolving technology.
Our doctors and staff always strive to bring the best practices in care to every one of our patients in a safe and dignified environment. With fluency in English, Spanish, French, Portuguese, and Italian, our physicians can communicate on a deep and meaningful level with our patients to best connect to diagnose and evaluate patient's concerns.
Our doctors and allied health professionals have privileges at the following hospitals:
• Aventura Hospital & Medical Center
• Kindred Hospital
• Mercy Hospital
• North Shore Medical Center
Vilmed's physicians are experts in infections of the sinuses, heart, brain, lungs, urinary tract, bowel, bones, and pelvic organs. and focus on all kinds of infections, specifically tropical diseases caused by bacteria, viruses, fungi, and parasites.
VilMed 's physicians are Miami-based Ryan White HIV/AIDS Medical Care Providers through Miami Beach Community Health Centers and are leaders in providing individualized care within diverse communities and care settings.
VilMed's physicians and staff are equipped to deal with whatever problem a patient brings in — no matter how common or rare, or how simple or complex. They are experts at solving puzzling diagnostic problems and can handle severe chronic illnesses and situations where several different illnesses may strike at the same time.
VilMed's office has the added convenience of a fully-equipped blood drawing station to offer a safe and private environment without the long waits at larger facilities.