MARIA GABRIELA ALE-CASTRO, MD
Diplomate, American Board of Infectious Diseases and Internal Medicine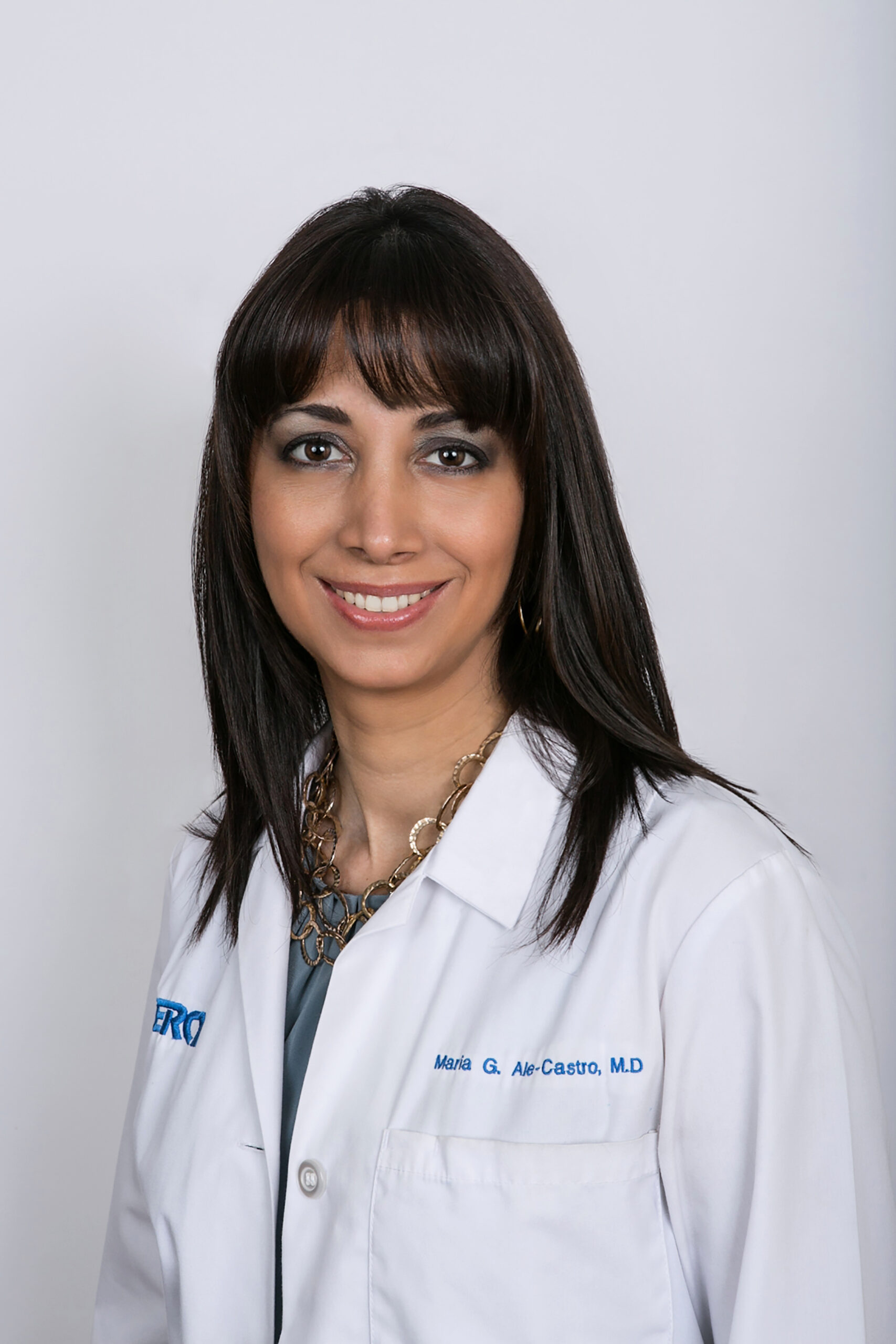 "Every day, I strive to give my patients as much time as possible. I feel that I can make a difference in a patient's life by paying attention to the details. Often the best physicians are those in whom the patient has the greatest confidence. Having a patient be a partner in their care is the best outlook for recovery".
Dr. Maria Gabriela Ale-Castro, a native of Argentina, received her medical education at the University of Buenos Aires, Argentina and completed her residency in Internal Medicine at University of Miami Jackson Memorial Hospital. She continued her post-graduate training at University of Miami Jackson Memorial Hospital in Miami with a fellowship in Infectious Diseases.
Dr. Ale-Castro is certified by the American Board of Internal Medicine as a Diplomat in Internal Medicine (2002) and Infectious Diseases (2005).
In 2008, she joined VilMed, Inc., where he is currently a attending physician in private practice specializing in infectious diseases and HIV primary care. She works in close partnership with Dr. Carlos Omeñaca, allied health professionals, and staff to provide the most current clinical care to patients needing specialized care for HIV and other infectious diseases. She was previously an HIV/Primary Care/Infectious Disease Physican with Care Resource in Miami.
Dr. Ale-Castro has teaching experience at the University of Buenos Aires in Argentina. She also has done extensive research on HIV/AIDS treatment advances with presentations and published articles — from the International AIDS Conference to the Clinical Infectious Disease journal. From 2001-2008, she participated in numerous clinical trials as either Principal Investigator or Sub-Investigator with Miami's Care Resource.
Dr. Ale-Castro is fluent in spoken and written Spanish and conversant in French and Italian.
Credentials & Affiliations:
• Diplomate, American Board of Infectious Diseases and Internal Medicine
• Infectious Disease Society of America
• International AIDS Society